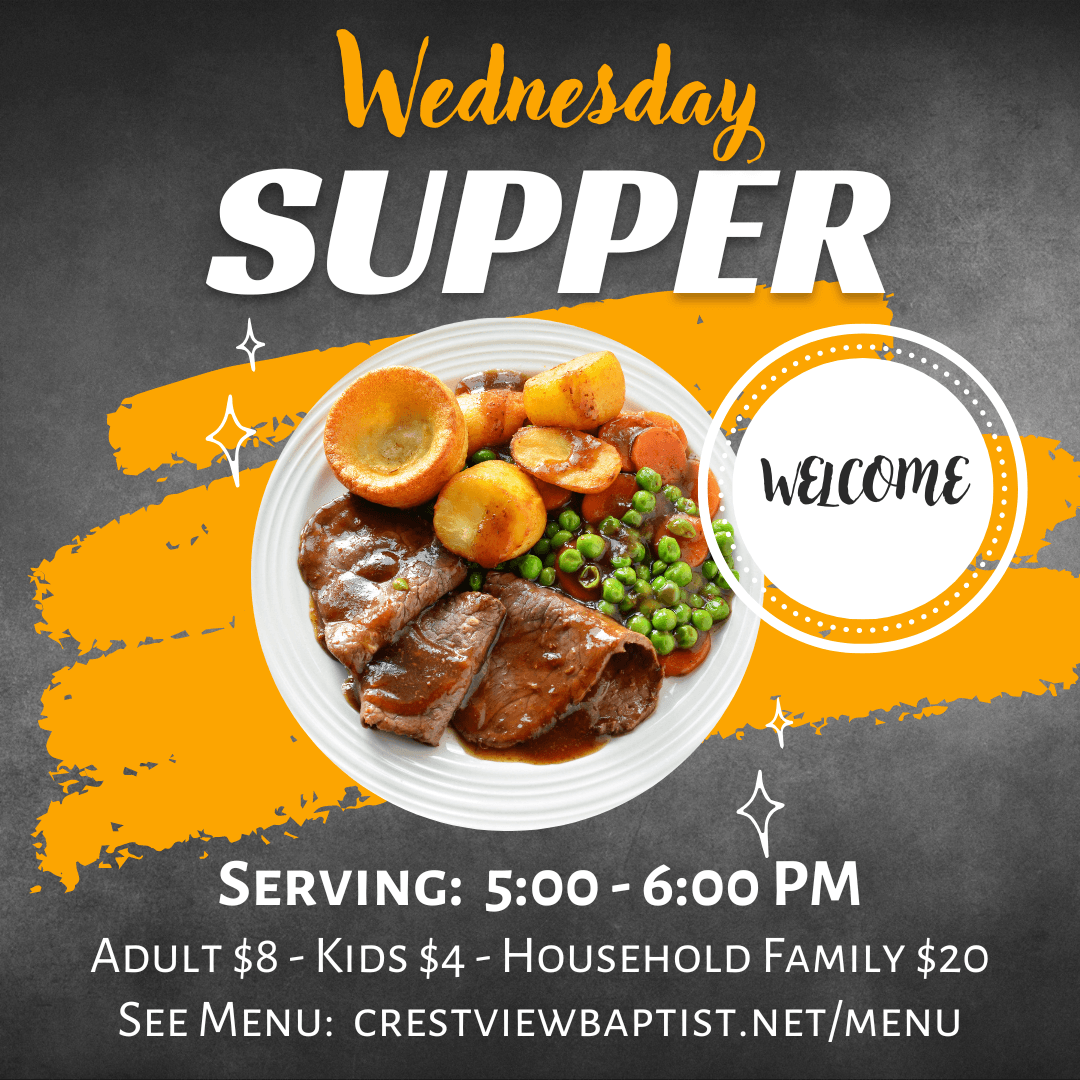 The last supper is May 31, 2023. No suppers during the summer.
Wednesday Night Suppers begin again September 6, 2023.
Serving begins at 5:00 PM and ends at 6:00 PM.
*Note: Menus are subject to change according to availability of product at stores.
Please click on the date of which you would like to see the menu.