July 17-21, 2023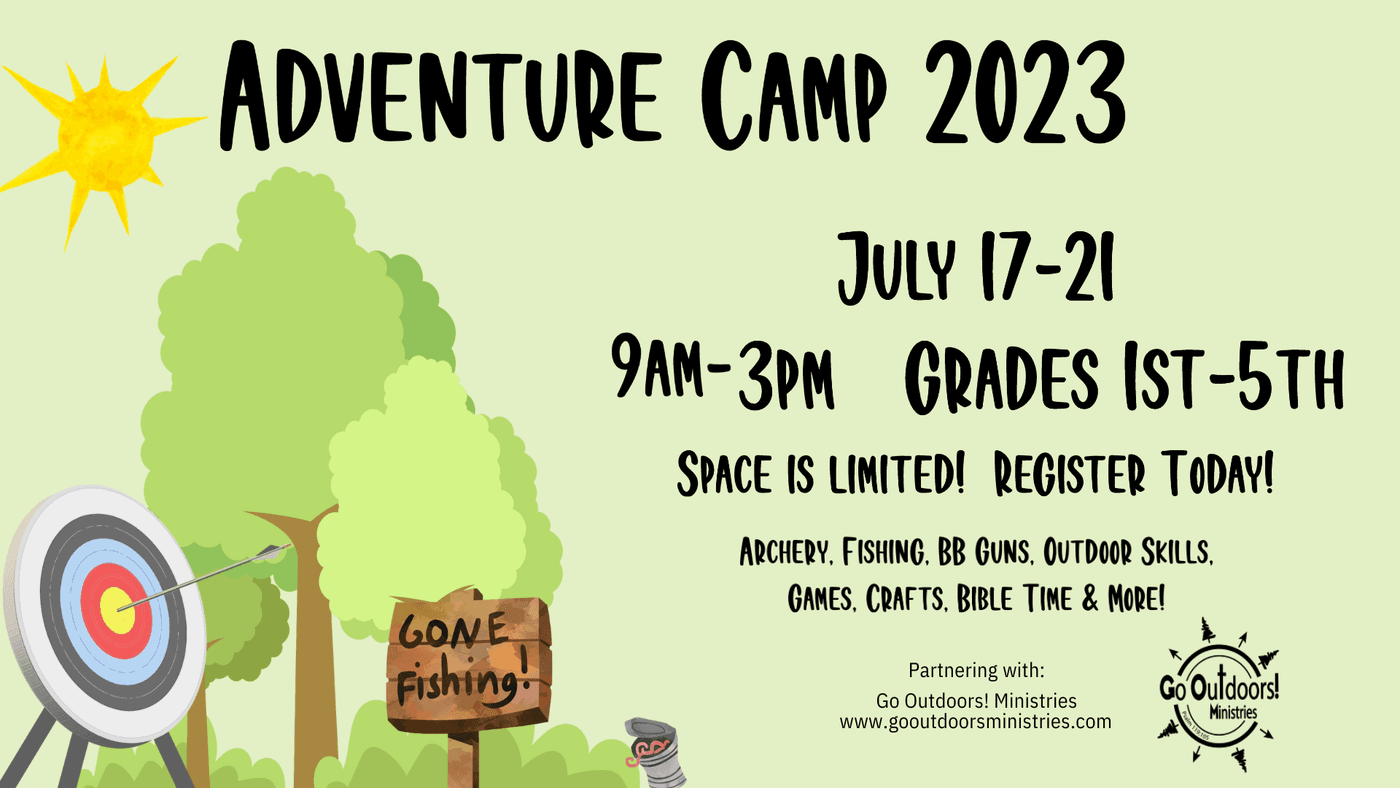 Registration for Adventure Camp is closed for 2023. Our camp is full.
Kids will learn about God's word and have while learning archery, fishing, BB guns, outdoor skills, games, crafts, and more.
If your kids have been registered, we look forward the start of Adventure Camp on July 17 at 9:00 AM...See You There!
Go Outdoors is a free ministry to children. Lenny, Lisa and Maegan Williams are faith based missionaries partnering with churches and organizations to provide children with a variety of outdoor ministry opportunities. They love Jesus and children and want them to know about their amazing Savior!
Crestview Kids is glad to have Go Outdoors this summer. Please consider a love offering to this ministry for providing your children with a God filled fun time.